When deciding to take up any activity, it's essential to adequately plan and prepare. Simply leaping into something without considering the potential consequences, dangers or long-term outcomes is a recipe for disaster. This is even true when it comes to any activity involving harsh conditions such as snow, ice, extreme height or deep water. Which is why kayaking, which often involves individuals being in very small groups and in very isolated locations, is something that should not be undertaken lightly.
The obvious purchase and definite piece of equipment are your surfboards and surfboard leashes, after all you can't surf without a surfboard. If you are at beginner level it is best to start off with a large surfboard, that way you can improve your stability and balance as time goes by. Surfboard leashes are a must have, excellent piece of surfing equipment. A bonus is they are inexpensive but serve a truly life changing quality.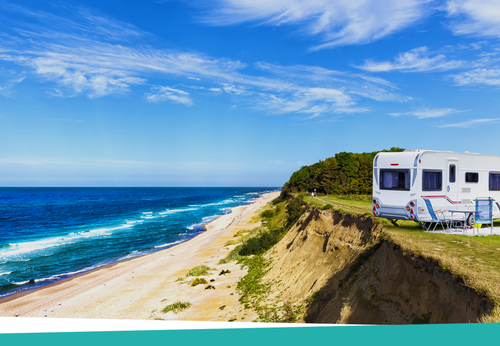 A camping trip can be one of the simplest pleasures in life, a great way to connect with the great outdoors. Whether you are sleeping outside among the pine needles or kayaking your way down a beautiful river, there can't be many more enjoyable ways to immerse yourself in the natural world.
Welcome to Coast Water sports, here we stock a great range of water sports clothing and equipment  - everything a water sports enthusiast may need.
Whether you're into sailing, kayaking, SUPing, or just going to the beach then you've come to the right place. We're a family-run business dedicated to giving our customers a great service and the best quality sailing clothing.

Sailing Clothing & Accessories

We specialise in a variety of dinghy clothing and accessories for the ultimate dinghy sailor stocking all major dinghy sailing brands. We also offer a full range of yachting clothing for the desirable yachting sailor. Our most popular branded items include the likes of Typhoon drysuits, Musto & Gill. So whether you are just going for a blast around the cans or a South Atlantic voyage, we will have something to suit your requirements. We even have specialise in kids sailing clothing to make it easy to find that sailing gear for the young sailor in your life.

Dinghy Chandlery
We aren't just a water sports clothing store either, we also stock a complete range of chandlery & sailing equipment including parts and accessories for most dinghies, we also supply a range of replica parts. Our most popular brands stocked include the likes of Harken, Holt, Allen and many more.

Wetsuits & Drysuits
Here at Coast Water Sports, we stock a complete range of wetsuits and drysuits for all disciplines and ocaissions. Kitesurfing, Sailing, Kayaking, Open Water Swimming or just plain going to the beach, we have a range of wetsuits & drysuits for all shapes and
sizes!
See more...

We stock a huge range of water sports accessories and equipment, from roof racks, tie downs, bodyboards, masks and snorkels and much more. We hope if you're passing you will pop in our store and see us. Drop us a line via email or call on 01297 533633.