Top Brands For
Ski Clothing &
Equipment
With the current ski season in full swing, you may have decided you need to upgrade some of your equipment. Or if you're new to skiing, perhaps you're wondering what equipment you need for your first trip.
‍
If you're looking forward to the thrills and excitement of a skiing holiday, don't overlook the importance of using high-quality skiing equipment for your enjoyment and wellbeing.
Browse All Ski Equipment
Every year, ski wear companies update their stock and innovate new technology to keep ahead of the pack. Competition in the industry means skiers can reap the benefits of what's on offer, choosing the best skiing equipment and enjoying performance-enhancing ski clothing.
‍
From cross-country to alpine, the desire to ski is as great as ever, with an explosion of refined classics and new gear providing something for skiers of all levels.
‍
Whether you're organising a winter jaunt around the Swiss Alps, or a weekend skiing trip as a short break, you'll need to ensure you're protected from the bitter mountain winds, as well as having the right gear for some sunny, brighter days.
As well as essentials like the right pair of skis, the key to a successful skiing trip can often come down to choosing the best clothing for your needs, including ski jackets, outer layers and mid-layers. You need to strike a fine balance between technology, style and high performance. When there are so many ski and snow brands out there, it can be hard to decide which ones stand out from the rest. You also need to suss out which are suited to your style of skiing.
With the season in full flow, all the major brands are releasing their latest collections of equipment and apparel for skiers, providing the finest in everything from skis and ski boots to pants and ski jackets, as well as vital safety equipment like ski helmets. This gives you plenty of choices to make your ski season a success.
‍
Choosing the top brands for skiing equipment and learning about their specialist products, such as ski boots, gloves, clothing, bags, goggles, helmets, hats and more, enables skiers to make informed choices and get the best experience. Read on for our picks of the top skiing brands and what they have to offer.
Browse All Ski Equipment

Salomon
Founded in Annecy in the heart of the French Alps in 1947, Salomon is a major brand in outdoor sports equipment, and its skiing range is considered by many to be the industry leader, largely thanks to its reliable QST series of skis.
‍
Renowned for its ski boots, goggles and helmets, Salomon has developed a full range of ski clothing and accessories for all conditions and situations, including superior jackets that insulate, breathe and protect against winter weather.
‍
Salomon ski helmets help skiers to stay protected during potential impacts, as they are designed with safety, style and comfort in mind, utilising the newest technologies to make them industry leaders.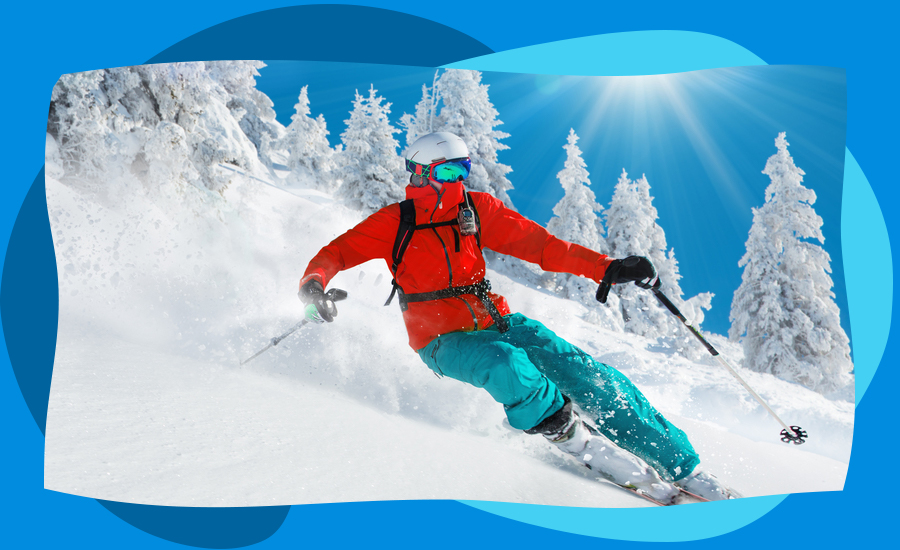 If you're not keen on wearing ski goggles, Salomon has produced visor ski helmets that give wearers the benefits of goggles combined into the visor instead. The brand also makes a range of ski and snow gloves and mittens to make sure your hands are dry and warm, even if you take a few tumbles.
‍
Famous for their lightweight designs, Salomon makes some of the best ski boots in the business, providing a precise and responsive fit, different levels of flex depending on your needs and individual preference, impressive insulation and unparalleled support.
‍
Enjoy superior control and comfort, with boots that relieve pressure on the foot's common pain points. Salomon boots can mitigate any shin sensitivity and fit a variety of calf widths and foot shapes. The boots have smart technology that provides a customised feel, while they are lightweight too. Insulated liners and insoles retain heat even in the harshest conditions.
Browse All Salomon Ski Equipment
Smith
Founded in 1965 by Dr Robert Smith, a dentist in the US Army, who enjoyed skiing in his leisure time, the Smith brand is renowned for its ski goggles and helmets. Dr Bob, as he was known, thought up the idea of a revolutionary double-lens goggle while stationed in Germany, as he travelled to Kitzbuhel, in Austria, for ski trips while on leave. His innovative double lens design helps prevent the goggles from fogging up due to humidity.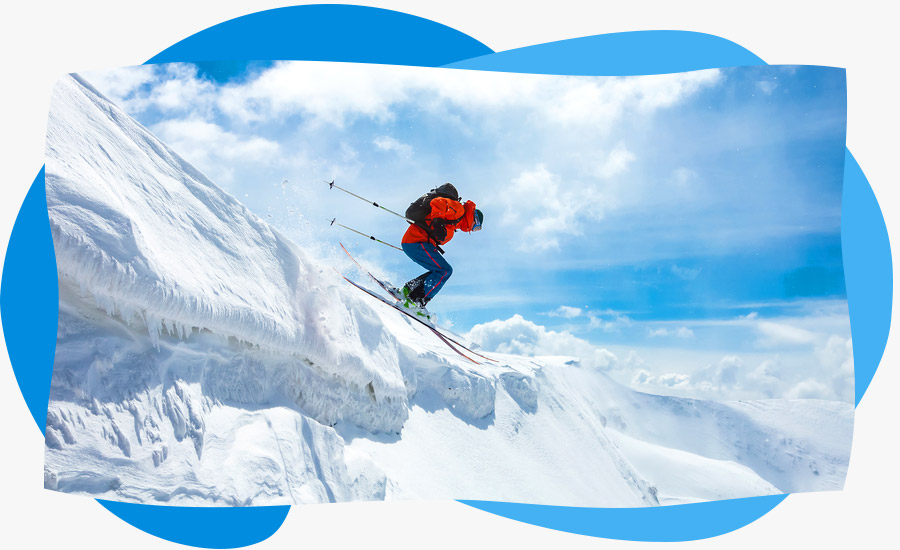 Ski goggles are an essential while on the slopes, because after spending time in the snow, the reflected bright light can dazzle you, affecting your vision and potentially damaging your eyesight in the long term.
‍
Being dazzled by the bright light increases the possibility of an accident while skiing. Smith makes some of the best ski goggles that offer a snug fit around the eyes, meaning you can enjoy a day out skiing in comfort!
Browse All Smith Ski Equipment

Helly Hansen
Helly Hansen is one of the oldest outdoor sportswear brands in the world. Founded in 1877 by Captain Helly Juell Hansen, a Norwegian sea captain, the brand today is famous for its ski clothing, gloves and accessories.
Originally, Hansen devised his range of water-resistant clothing for workers at sea, using coarse linen soaked in linseed oil. Today, Helly Hansen gear is trusted by professional sportspeople on mountains, as well as on the ocean.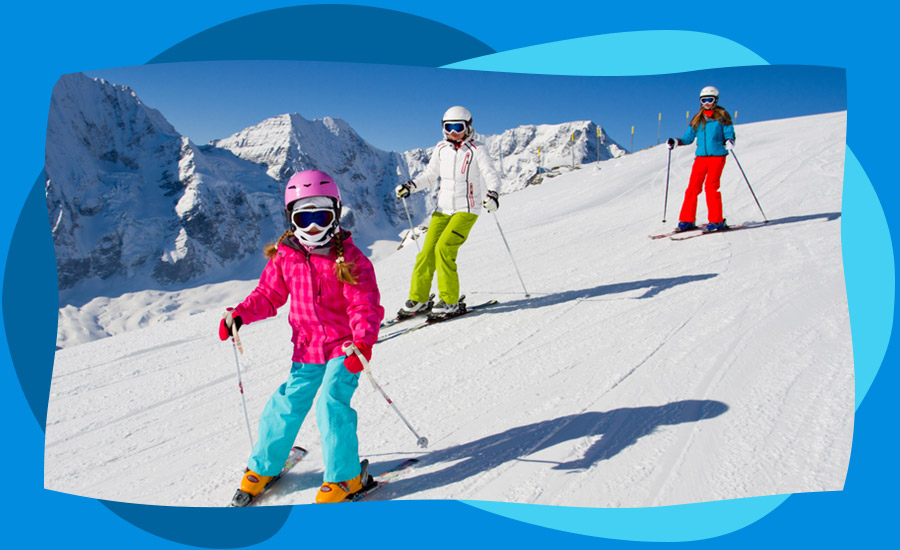 The brand can be found at more than 200 ski resorts around the world and is worn by more than 55,000 ski professionals. Its pioneering Helly Tech technology provides a weatherproof, tough, outer layer, designed with the harshest conditions in mind.
‍
It combines a DWR-treated outer fabric with a waterproof and highly breathable membrane. Many garments also have a breathable inner fabric, lining or mesh, so are perfect for long days out on the slopes.
Browse All Helly Hansen Ski Equipment
Dakine
Founded in 1979 by Rob Kaplan in Haiku, Hawaii, Dakine is well known for its high-quality boards, ski bags and rucksacks, and its name is derived from the Creole phrase, "da kine" – meaning "the kind". The brand has been based at Hood River, Oregon, since 1986.
‍
Dakine is the leading brand for sports bags and luggage, providing a wide range of ski and snowboard backpacks. It also specialises in jackets, pants and bibs in waterproof Gore-Tex and Ripstop nylon to protect wearers from all snow conditions.
Dakine has always been hot on sustainability, with its ethos being to "respect the land, the sea and the locals". The brand's main priority is durability, as when gear is built to last, it will be less likely to end up in a landfill site.
‍
Environmentally-friendlier materials are used to reduce the impact on the planet. These include using recycled PET materials- the PET polyester fibres from recycled plastic water bottles are used in products from apparel to backpacks.

Musto
While famous for their sailing equipment, Musto engineers technical clothing to help wearers perform at their peak and offers some superb options for use in the mountains.
‍
Established in 1964 by British Olympic sailor and engineer Keith Musto, the brand makes cutting-edge performance apparel. He recalled sailing in sweaters and flannel trousers, accepting that he would get wet and cold.
Keith realised the problem needed solving. He came up with waterproof coats and jackets ideal for wearing on the slopes, using the same fabric technology that protects ocean racers. Skiers are kept dry and comfortable, as the garments are tested to the extreme in the world's most hostile environments and in laboratories, driving innovation forward.
‍
Musto focuses on the importance of a good all-around winter jacket to keep the cold at bay and keep the body temperature properly regulated. It specialises in synthetic insulation that won't clump or get wet in the snow for its jackets. It has devised PrimaLoft Insulation that is water-resistant, lightweight and breathable. When you're skiing, you still generate body heat, despite the cold temperature, so you don't want to get sweaty in the freezing cold atmosphere.
Browse All Musto Ski Equipment
Gill
Founded in the UK in 1975, Gill is known primarily as a world-leading marine apparel brand, but it's hats are also legendary in the skiing world. Company founder Nick Gill had been a passionate dinghy sailor since childhood when he would go to Trent Valley Sailing Club.
‍
In 1973, Gill started to get frustrated about a lack of suitable apparel. He felt the clothes were pretty basic. The result was he designed his own range of clothing and started his own company in 1975.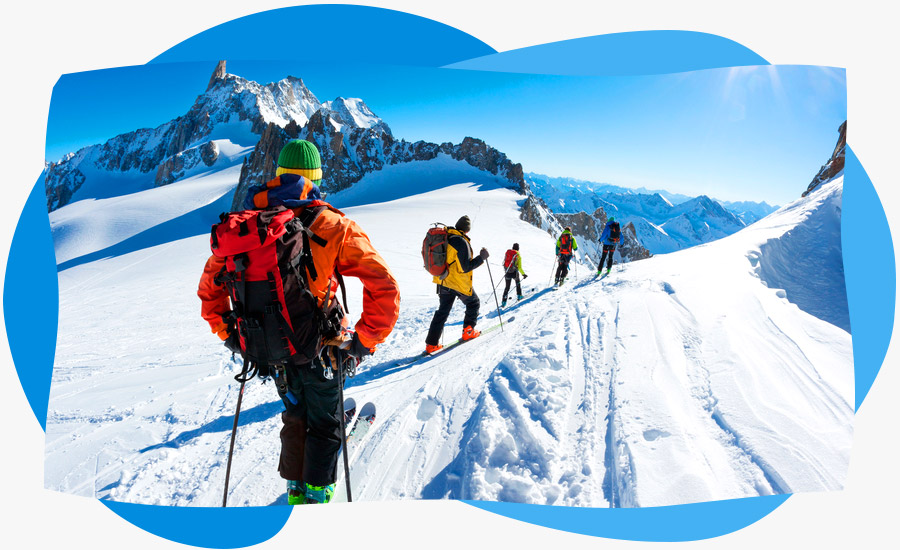 Today, Gill hats and beanies are widely used by skiers and snowboarders. The brand's range of beanies is second to none. In particular, an essential piece of headwear is the Gill Waterproof Beanie. It is designed with a simply-constructed rubbed outer layer, combined with a thermal soft-touch fleece inner lining.
‍
It's important to keep your head warm and dry in the most freezing conditions, so the waterproof beanie gives maximum protection against the elements.
Browse All Gill Ski Equipment

Full Protection For Your Snowy Adventures
If you are looking for clothing and other essentials for your skiing and snowboarding adventures, look no further than Coast Outdoors. We supply a full range of clothing and accessories to give you the protection and comfort you need to enjoy your outdoor adventures on the slopes.
‍
Whether on the slopes or apres ski, the right clothing and equipment will ensure you get the most from your trip, keeping you warm, safe, comfortable and of course stylish.
‍
If you're unsure about the right equipment for your needs, get in touch with our expert team and we'll be happy to help you make the right choice so that you're fully prepared for your next adventure.