The Rules Of The Sea
Adrenalin-filled, invigorating and fun, open water adventure makes for a thrilling time. Whether you're a seasoned kayaker or a tentative beginner surfer, the rules of the sea are ones to always abide by. You are ultimately responsible for your own safety, even with lifeguards on watch. The ocean covers more than 70% of our planet's surface and whilst beautiful, relaxing and wild it's also vast, mysterious and sometimes dangerous. Home to extraordinary marine life, providing us with oxygen and giving us so many opportunities for outdoor activity, the sea certainly deserves respect. Those salty often crystal clear waters are ever so inviting but they also bring rip currents, shore breaks and tidal flows. Know what to look out for and how to react so that you can stay safe and enjoy the adventure to its max.

Swimming safely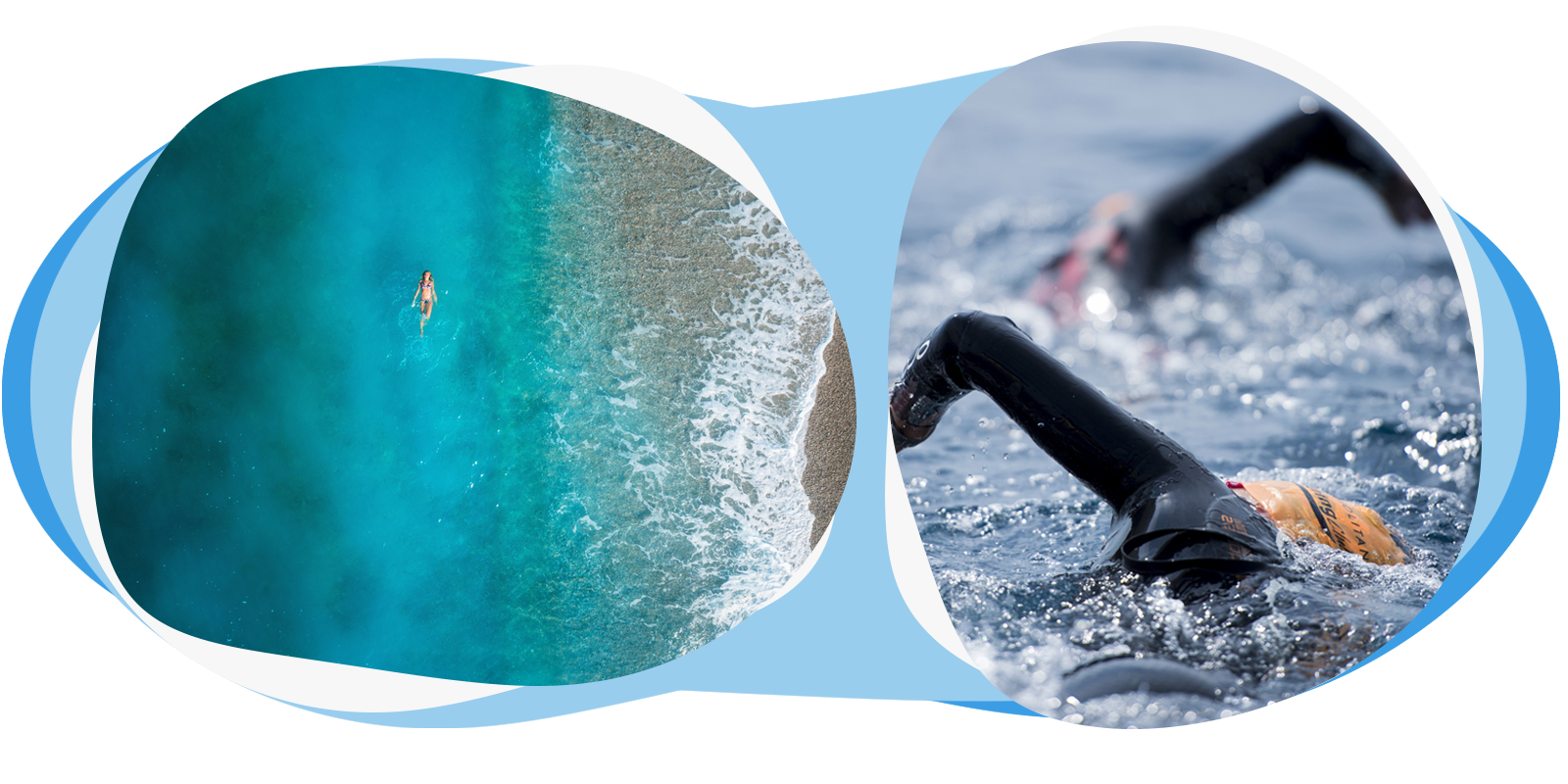 Whether you're at the beach for the day or fancy taking up swimming as a hobby, keep informed about essential safety rules. Always swim at a beach manned by lifeguards and always swim with a buddy. Look at where the majority of swimmers are and aim to swim in that area too. Remember that open water swimming is very rarely current free. Check the weather forecast and tide timetable before going in and realise that rip currents, tides and waves will pull you in different directions. Know that when swimmers encounter rip currents, it's often exhaustion and panic that cause them to drown. Swimming between flags means you are unlikely to get into trouble, but if you do get caught, the best thing you can do is to float parallel to the shoreline until you exit the current, signal with your hand and voice for help and remember that rip currents don't pull you under the water but just pull you further out in the sea. Eventually, you will be able to swim out from one.
Surfing safely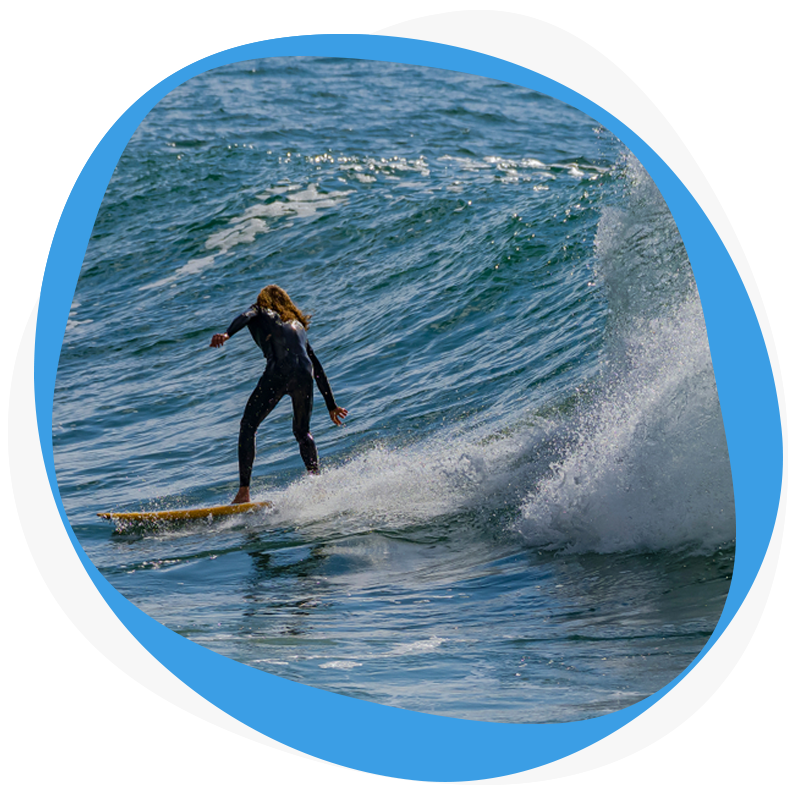 Before you get on a surfboard, make sure that you're a strong swimmer. As above, you should always check the weather forecast and tide timetable and only surf when you have a buddy with you. Thoroughly check your equipment before going in. Make sure your leash is in perfect condition, your surfboard is brightly coloured and that your surfboard fins are not hard-edged. In the event of a wipeout, your first move should always be to cover your head with your arms and to avoid falling into the water headfirst. Keep your surfboard at your side to avoid getting hit in the face by oncoming waves and always keep hold of it to prevent hurting someone else. Also bear in mind that water reflects the sunlight, so it's easy to get sunstroke and sunburn when surfing. Invest in a high-quality rash vest, wear a high SPF and wear sunblock on your face.

Kayaking safely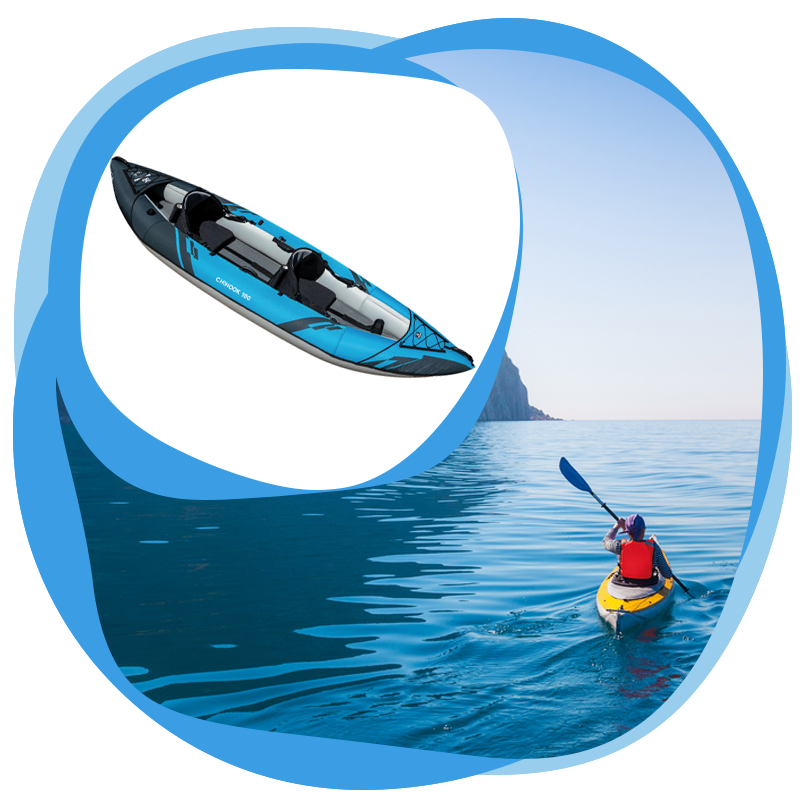 Kayaking in open water calls for a specially designed kayak-friendly life jacket. Comfortable and unrestrictive, a life jacket will ensure you float in water if you capsize. Also, remember to only paddle in conditions that match your kayaking skills. Look for places that have safe exit and entry points and are protected from wind and waves. Before entering the water check your kayak is watertight and free of holes and make sure you have both a buoyancy aid and a helmet. Carry a mobile phone in a waterproof pouch in case you need to make an emergency call and make sure you have a basic repair kit with you too. To prevent hypothermia, wear a drysuit or a wetsuit depending on conditions and follow all the rules above in terms of rip currents, weather forecast and tide times. You should also be aware of the dangers of low hanging obstacles and submerged trees and make sure you have completed a safety course in how to get out of a capsized kayak.